Radio address for May 3, 2014, a continuation of the previous episode. There are lots of reasons not to like cookie-cutter suburban developments, but: there may be an upside.
Mention is made of A Wrinkle In Time by Madeleine L'Egnle and The Great Divorce by C. S. Lewis, and also (somewhat obliquely) of The Spy Who Came In From the Cold by John Le Carre.
Closing music is An Old Peasant Like Me from the Prince Avalanche soundtrack.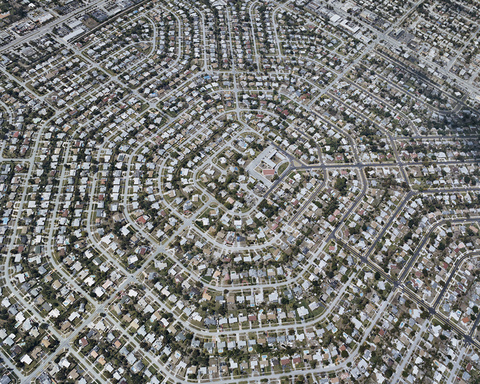 From Ciphers, a book of suburban photography. Photo by Christoph Gielen.