Radio address for December 7, 2013: a glimpse into everything, everywhere, all at once.
Mention is made of the living, breathing digital experience The Aleph: Infinite Wonder / Infinite Pity created by David Hirmes, and the short story on which it is based. There is also a reading of 0016. Similarity from my in-progress ebook, Noise of Creation, which I promise is still in-progress.
The musical dimension for this episode is by Z.D. Smith, who I met through his ideas and writings on Thoughtstreams.io. You can listen and download the music at his website, http://zdsmith.com.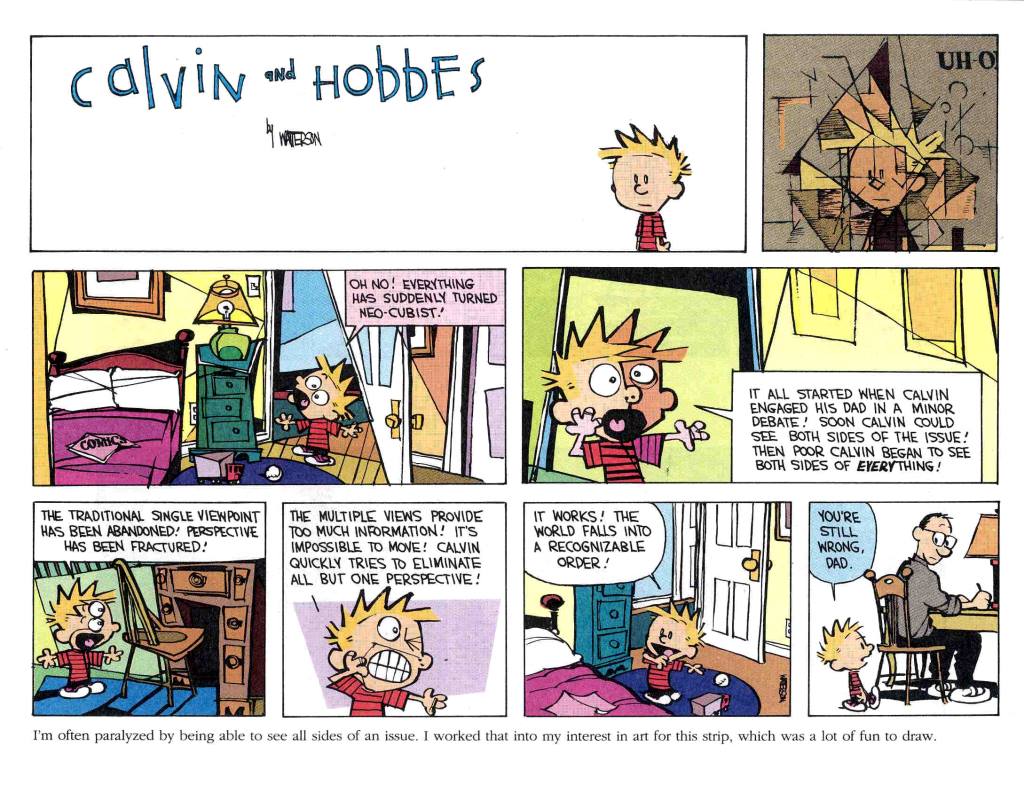 Bill Watterson drew this strip about what it's like to suddenly see both sides of an argument.